The 21st of December was the most active day of Christmas Season, recording 11.5 million transactions. The most busy period was between
12:00 p.m. and 5:00 p.m.
The second that registered more activity was at 11h39m12s of 24 December,
with the record number of 302 transactions.
The sectors with the greatest growth of purchases in Christmas Season, compared with the annual average, were: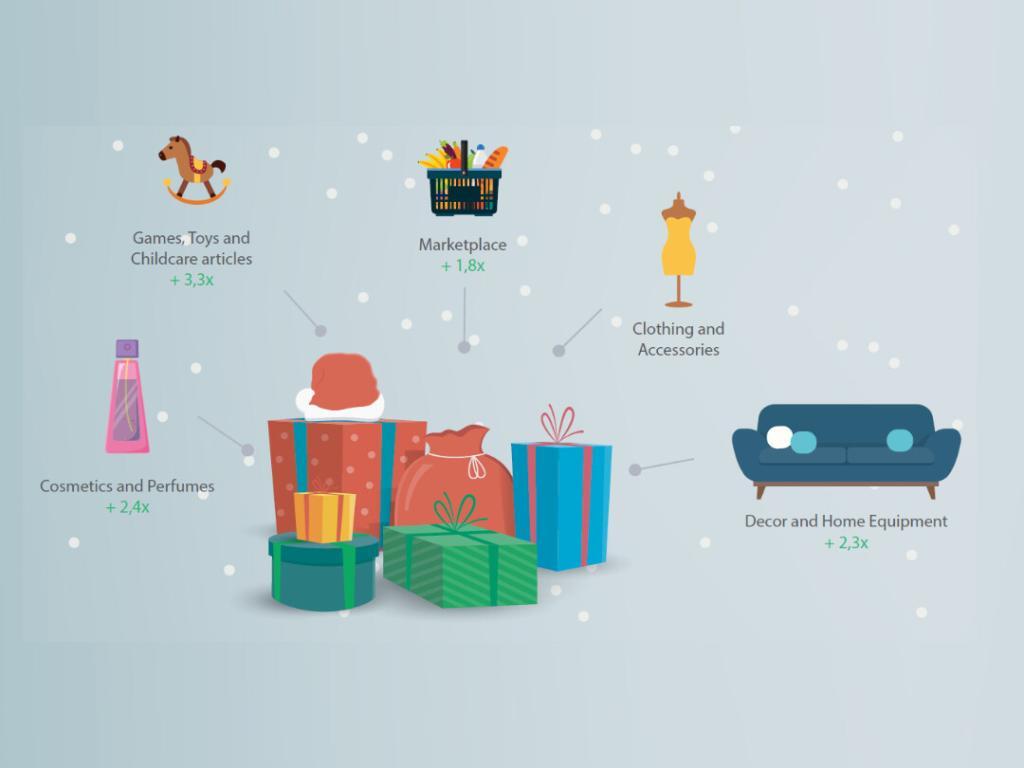 For more details on the Consumer Indicators during the Christmas Season, see infographics in attach.